Building the Ultimate Gaming PC for Your Quarantine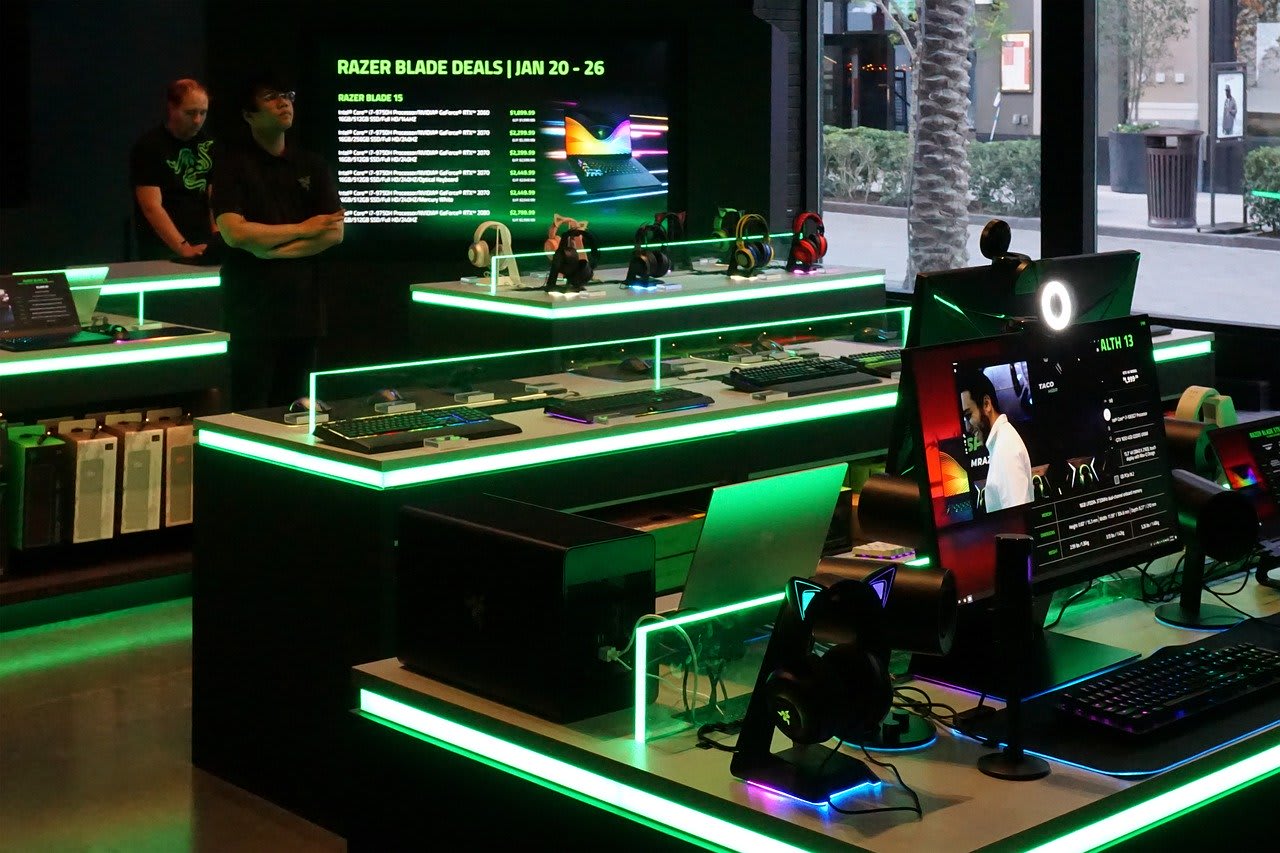 Since everyone is essentially quarantined right now, you might be looking for projects to complete, including projects that you've thought about for a long time but haven't had time to complete. If you love your gaming laptop or computer and wish for a better one, you can take this time to build your own PC so that you can get exactly what you want — and it's a lot easier than you might think.
Do You Have to Be Tech-Savvy?
Naturally, if you're on the mechanical side, it's going to be much easier to handle building your own gaming computer but this is not a necessity. In fact, as a general rule, computers are not that hard to build so once you learn a few of the basics, you can easily build one for yourself. Deciding between a DIY build vs. store-bought gaming computer isn't just about the price, either, although you can certainly save some money building the system yourself.
To start with, you'll need a large working area, such as a table, and a few Phillips screwdrivers — a #2 and, in some cases, a #0. Usually, this is all that you'll need to complete your project.
Everything You'll Need To Build Your PC
Though you have hundreds if not thousands of individual options for each component, 99% of all computer builds will have at least one of each of the following parts. Here's a quick shopping list and some general tips for each component:
Computer Case: The first thing you'll need for your PC gaming computer is your case. Three sizes are available — full-tower, mid-tower, and mini-tower — but most people find the mid-tower to be sufficient. Mid-towers are around 20" x 20" x 8", sometimes a bit smaller.
Central processing unit (CPU): Pay attention to the small arrow and the lever; the lever has to be gently pulled to open the socket tray, and the arrows on the CPU and the socket need to be lined up after seating the CPU and before lowering the lever to get everything properly in place.
CPU cooling system: There are many different types of these coolers and you must follow the instructions that come with yours. This is one of the most important and best parts of your system because it keeps everything inside of the case a lot cooler and therefore prevents a lot of computer problems later on.
RAM: Your motherboard will have either two or four slots and all you have to do at this point is snap the RAM pieces into place. Consult the user's manual and make sure that you configure the slots correctly, especially if there are slots left over after you install your RAM.
Power supply: Most often, the power supply (PSU) is located at the bottom of the case near the back. Make sure that the fan on the PSU faces the back of the case; if your case doesn't have any vents, place it so that the fan faces up. The PSU should also be mounted using all four of the screws that usually come with it.
Motherboard: This is where you'll need a #2 Phillips screwdriver. You should first attach your I/O shield, which is a rectangular-shaped piece of metal with sharp edges, so be careful. After it is snapped into place, you'll have to permanently attach it using screws, which normally total around nine. Then, connect the power supply to the motherboard (there are two connections: 8-pin CPU connector at the top and 24-pin connector from the side).
GPU: You don't need the best graphics cards in order to enjoy good graphics but you should definitely spend some time deciding how good you want the graphics to be on your new gaming computer. When you find the PCIe*16 slot on the motherboard, the longest one is usually for the graphics card. It may also be a different color. If there is more than on PCIe*16 slot, you'll want to make sure that the GPU is installed where it can have some breathing room.
Storage: Look for the drive bays inside of the case. They are normally either tool-free bays that have little plastic switches or they can be metal brackets. Storage is usually available in two different sizes: 2.5-inch (HDDs and SSDs) and 3.5-inch (HDDs). Open yours and remove the tray, then place the drive in the tray after the installation is complete. Once you slide the tray back into the bay, it should just click into place.
Operating system (OS): You should download the OS on a flash drive and if you're installing a paid program such as Windows, don't forget the product key. When installing the OS, you'll need your gaming mouse, keyboard, and your gaming monitor. After you get everything set up, you'll have to restart your computer and follow the instructions to complete the installation via the OS installer that will automatically pop up at this point.
Naturally, these instructions are just the basics of creating your own gaming computer but a huge advantage of it is that you will know exactly what is inside of your computer; therefore, you'll be able to upgrade or change it any time that you like in the future.
Get Yourself Ready to Go
If you have additional PC accessories, the process might require a few extra steps; again, step-by-step instructions are usually found with each item that you install on your computer case. As long as you follow those instructions and not deviate from them, you should be able to end up with the perfect gaming system once the job is complete.
And if you're really into gaming, you should seriously consider making sure that all of your accessories are specifically designed for gaming. For instance, instead of being bunched up on your bed or in front of a desk in a regular chair, you should make sure you have a chair that is made for people who love gaming computers. The best gaming chair will be ergonomically designed, made of materials that provide good airflow for extra comfort, and allow you to lock the chair into a position that is perfect for playing all of those games.
These chairs are made for comfort and ease of use, just as the best gaming mouse will be. A mouse made for gaming will be either a multi-purpose mouse or one that is specifically made for a certain genre, such as MOBA or FPS. Most of these mice are sleek, are ergonomically designed, have great grip power, and work quickly so that even the most competitive and fast-paced games are easy to play.
Building your own gaming PC is one way to not go crazy during the self-quarantine that most people are adhering to. Once you get it built, you'll be able to enjoy hours and hours of gaming fun so that the time goes by much more quickly.