Best K-Cup Flavors for Every Taste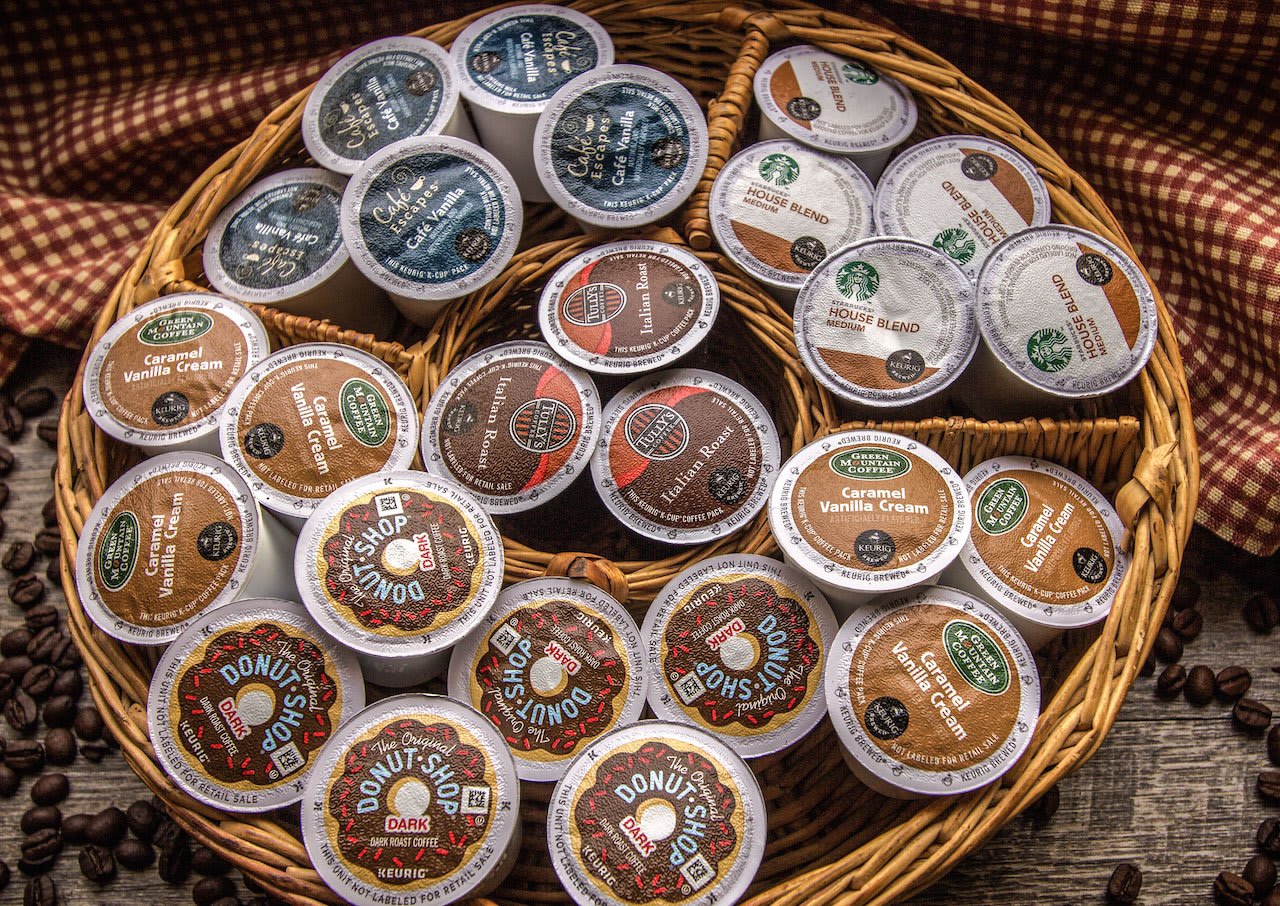 One of the most convenient aspects of a Keurig K-Cup Coffeemaker in your office is that everyone can choose their favorite blend when making their morning, or afternoon cup of coffee. But with so many options to choose from, sometimes picking the one you really want is an impossible task. You could organize an office-wide taste test with all of the options available, but then you have an office full of over-caffeinated coworkers. You could just go with your normal choice, but it's always nice to try something new. Worry no more. With this list, you'll be able to find a K-Cup that fits your mood AND your tastes.
For When You Need More Caffeine Than Normal
There are some days where you need a little more pick-me-up than normal. (Looking at you, Mondays.) On those days, you need a dark roast coffee, something strong and bold that will perk you right up. Dark roasts are known for their bold flavors, with a somewhat bitter aftertaste. They are the perfect brew for when you want a cup of coffee that will kick-start your morning.
Death Wish Coffee
As the name oh-so-subtly suggests, this coffee is FULL of caffeine to get your brain and body moving. Death Wish Coffee boasts that their brew is the strongest, single-serve brew in the world. It's also highly rated for its smoothness and flavor. Death Wish Coffee is a relatively small operation that takes a boutique approach to coffee roasting, meaning that the coffee is less acidic than other dark roast brews.
revv Dark Roast Blends
Another dark roast coffee with names that energize you just by saying them: Turbocharged, No Surrender, and After Burner. revv coffee pods have about a quarter more caffeine than regular k-cups, which will give you more of a kick than your regular brew but not enough of one to completely derail your day. These are a delightful dark roast option, easy to drink and with a smooth finish that will leave you smiling.
Green Mountain Dark Magic
If you want the dark roast taste without an insane caffeine kick, look no further than Green Mountain's Dark Magic blend. This delicious blend boasts rich aromatics and flavor qualities of espresso. This intense blend is balanced by a complex and subtle sweetness with a pleasing, lingering finish.
For When You Want Something Lighter and More Balanced
Dark roast coffees aren't for everyone. Medium- and light-roast coffees have a more balanced taste, with much less bitterness. Light-roast coffees even have floral and citrus notes, making them a unique drinking experience.
Green Mountain Breakfast Blend
This light-roast blend is highly rated as one of the best overall k-cups you can buy. Green Mountain Breakfast Blend is a rich, balanced, and smooth brew is a blend of Central American and Indonesian beans. While it may be a bit more expensive than other blends, this company prides itself on its ethical business practices like fair wages that add a bit to the final cost. This is the kind of coffee that will wake you up, without letting you down.
Caribou Daybreak Morning Blend
Another light-roast option to start your day, or kick your afternoon into high gear. The  Caribou Daybreak Morning Blend is a blend of coffees from the Americas and East Africa that has a light and fruity flavor with a smooth finish. This coffee has an excellent taste that isn't too overpowering.
Dunkin' Donuts Original Blend
A medium-roast coffee with personality for days, Dunkin' Donuts Original Blend has enough flavor to stand up to whatever cream and sugar you want to load your cup up with. This coffee has the signature smooth taste you've come to expect from your favorite donut chain, all in the convenience of your local break room.
For When You Want Something Special
Sometimes you want coffee that doesn't taste like coffee. You want something a little sweet. You want something a little festive. You want something that replicates the experience of your fancy neighborhood coffee shop, without the $5 price tag that can come with a simple cup of coffee. Luckily, there's a k-cup for that. From everyday flavors you already love to new flavors that are sure to be a new favorite, these options will have you looking forward to work, even if it's just for the coffee.
Cinnabon Classic Cinnamon Roll
This amazing light-roast blend will remind you of your favorite mall cinnamon roll.  Cinnabon Classic Cinnamon Roll features the flavors you already love like brown sugar, cinnamon, and frosting, your morning coffee can double as your breakfast. (Although that's probably not the best idea for a productive day.) This smooth cup of coffee is the perfect choice for an afternoon treat.
Green Mountain Pumpkin Spice & French Vanilla
We couldn't choose between these two classic flavors. Green Mountain Pumpkin Spice is our go-to for fall flavors like nutmeg and cinnamon when everyone we know is craving that expensive latte alternative. For the rest of the year, Green Mountain French Vanilla is our go-to when we want something special. This round-bodied brew is filled with the flavor of sweet vanilla cream and is a delight in every sip.
Donut Shop Chocolate Glazed Donut
Donuts and coffee are a natural pair, so it only makes sense that a donut-flavored coffee would be on our list of flavored favorites.  Donut Shop Chocolate Glazed Donut is a light roast coffee that has the flavors of the classic donut shop favorite, the chocolate glazed.
For When You Want Something That Isn't Coffee
Sometimes you want coffee and sometimes it's the last thing on your mind. Keurig brewers can do more than brew your favorite cup of joe. When you want to take a break from your caffeine binge, reach for one of these delicious choices to quench your thirst.
Snapple
With too many options to choose from, we just decided to let you know that you can brew your favorite Snapple beverage with your favorite Keurig brewer. Lemonade, peach tea, iced tea: the choice is yours. You're welcome.
Lipton
Like with Snapple, we have too many favorite Lipton k-cup options to choose just one. Sometimes it's an iced tea/lemonade kind of day, and sometimes it's a green tea with chamomile kind of day. Whatever kind of day it is, we can count on Lipton having a k-cup brew option that meets our needs.