8 Video Game Accessories Every Gamer Needs
Level up your gaming experience with these gamer must-haves.
In the passing of the years, we witness the consistent rise of the bar for graphics and gameplay, turning video games into feasts for the soul and the senses. Games left and right now brand themselves as "immersive experiences", now slowly realizing a potential far greater than what media such as television and music can offer. This all begs the question: are you really, truly immersed when you play your video games?
Enter: the gaming peripherals of the future. Built for the gamers of the future, which every gamer rightfully is. These accessories are intended to enhance your gaming experience tenfold compared to your, say, what your average keyboard or controller can do. So, without further ado, below are 8 video game accessories every gamer needs.
Logitech Astro A10 Gaming Headset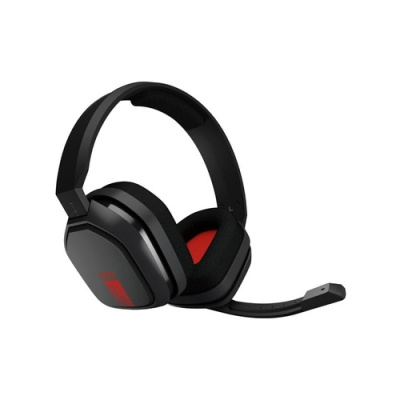 Slip on these headphones, and you will be a step closer to immersion nirvana. The Logitech Astro A10 Gaming Headset is built with an aluminum headband and a damage-resistant rubberized cover. It comes with a detachable cable in favor of your mobility, and with cushions over the ear and on the headband to lower your fatigue for those toughest gaming sessions. It also boasts of its uni-directional microphone with a flip-to-mute feature and in-line volume controls, all for easy access. It is also supported by various platforms, as it is compatible with the PS4, Xbox One, and Windows 10. Using the A10 with a MixAmp Pro TR can have them deliver surround sound, for added immersion.
Form, function, and a whole lot of comfort– there is nothing the Logitech Astro A10 Gaming Headset doesn't seem to have.
Razer Nommo Chroma Speakers
If your room happens to have amazing acoustics, or if headphones just aren't your thing, then Razer's Nommo Chroma Speakers might be for you. Built with custom glass fiber for an amazingly crisp and clear sound, and with rear-facing bass ports for better bass, the Nommo provides a richer auditory experience for everyone in the room. Volume and bass knobs are very accessible, too. Nommo comes in a Razer Chroma form, which is great if you happen to be a collector of Razer's Chroma lighting ecosystem, or if you simply love peripherals that light up.
If you are more of an audiophile, you might want to take a look at Razer Nommo Pro, which has racked up multiple awards, is proud of its surround sound, and is ultimately a higher class version of the regular Nommo speakers.
Whichever one you choose, Razer Nommo is definitely worth checking out for a that added push into the virtual realm.
Corsair MM800 Polaris LED Lighting Mouse Pad
Mouse pads can be cutting edge, too. Corsair's MM800 proves exactly that. Lighting up your gaming station with its customizable RGB lights and pulse width modulation technology, the MM800 is definitely a sight to look at. It pronounces its utility with a passthrough USB and, of course, pixel-precise tracking built optimally for your optical or laser gaming mouse.
Combined with your mechanical skill, Polaris will definitely make your nightly grind easier.
Logitech G613 Wireless Mechanical Gaming Keyboard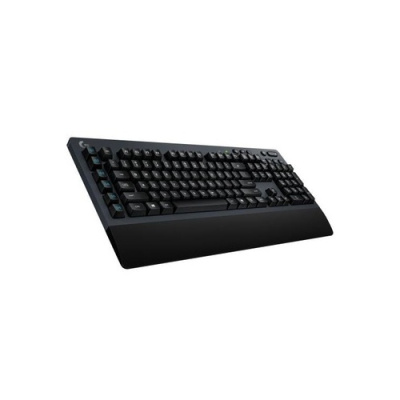 Logitech G613 is a thick contender for the everyday clicks and clacks– albeit faster and more silent. Its Romer G mechanical switches are equipped to be silent yet feel great for prolonged use. The G613 supports custom macro sequences with its six programmable keys, all arranged vertically on its leftmost side. Take your gaming here, there, and everywhere– the G613 is Bluetooth enabled (1ms LIGHTSPEED wireless!), making for around 18 months of gaming with 2 AA batteries. It is ready to use for Windows 8, Mac OS X 10.2 up, and Chrome OS, and is even compatible with your beloved mobile devices (Android and iOS systems)! This gaming keyboard even comes with a phone stand, to drive that point across!
With all its sleekness and simplicity, the G613 proves to be a great companion for PC gaming, as near or as far away from your screen as you want to be.
Logitech G13 Gameboard
Even deeper down the rabbit hole, we find ourselves with the Logitech G13 Gameboard– perfect for those who enjoy experimenting with their customizations. This Gameboard offers an astounding 25 customizable backlit keys, with up to 5 ready-to-play profiles saved in its own memory. It even comes with a mini-LCD screen that displays various game and communication data. The natural contours of its design add so much to comfort– perfect for even the most strenuous gaming sessions.
The G13 has a huge potential to unlock a more profound gaming experience. It has the ability to give you so much at the very tips of your fingers– and at the twiddle of your thumb. Literally.
Logitech G29 Driving Force Racing Wheel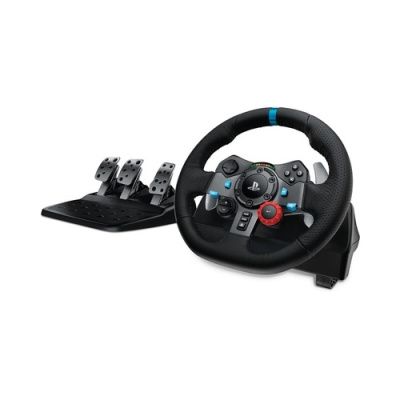 Now, to go above and beyond your regular game controllers and keyboards: the Logitech G29 Driving Force Racing Wheel. The G920's wheel is made of hand-stitched leather for added authenticity, backed up by its dual motor force feedback, making you feel the slightest change in terrain. It comes with adjustable floor pedals and a 6-speed shifter for the ultimate driving setup right in your living room. To top it all off, you have an option to mount it to a Playseat cockpit– it's almost like the real deal. Use it with your PC (Windows or Mac OS) or Xbox One.
Either for realistic practice driving sessions, or for doing daredevil stunts without the risk, the G29 will take you there– and go beyond, twice over.
Logitech Saitek X52 H.O.T.A.S. Flight Control System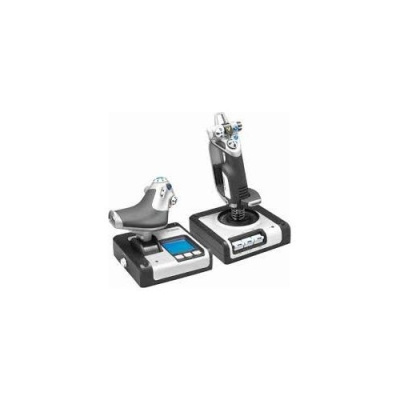 Why stop at race cars?
That must be what the creators of the Saitek X52 asked each other.
And out came genius– a flight experience not readily available to the public, now made accessible via a gaming accessory. The X52 is realistic in both form and function, down to the tiniest detail: an LCD display with illuminated buttons, a spring centering mechanism, 3D twist rudder control, an adjustable grip, and an adjustable throttle all give you the impression that this can work to be the real deal. The cherry on top is its highly programmable nature, as it comes with software that allows you to customize a huge variety of its digital pulses to your liking.
Rest assured, thanks to the X52, you will be able to fly in the comfort of your own home.
Oculus Rift S
Finally, the largest game changer in our selection of gaming accessories: the Oculus Rift S. The Oculus is at its early stages of opening the gateway into virtual reality, which is the ultimate immersion of the senses into the digital realm. It comes with a headpiece and controllers, plus an amazing VR gaming library, that are hellbent on placing you inside your game. Your gestures are quickly and precisely tracked by the Oculus touch controllers and its comfortable headpiece, leading to a more tactile and mobile experience and gameplay altogether.
If you think your mouse, keyboard, or controller don't do enough to involve you in your games, then the Oculus Rift is definitely worth a try.
From arcades to mobile phones, PCs to consoles, video games have crept from laser-lit social hubs into our daily lives. Today, with cutting edge peripherals such as the ones listed here, slowly, they creep out into life itself– or are we the ones creeping in, this time?