10 Teacher Appreciation Week Gifts Your Teachers Will Love
Teacher Appreciation Week comes around only once a year, but as everyone knows, teachers are much appreciated every day of the school year. For the best teacher appreciation gifts, a little planning is necessary, and indeed, more unique and more special types of gifts come out every single year. If you're drawing a blank when it comes to the best teacher appreciation week ideas, not to worry, because regardless of the special teachers in your life, these are our favorite gifts that teachers will enjoy and appreciate.
Ever since the national PTA decided to devote a full week to teacher appreciation, both students and parents have been trying to come up with the best teacher appreciation gift ideas, and the companies that come up with gifts for this special day are continuously coming up with newer and better gifts every year. One of those is an adult coloring book made just for teachers, and it is both funny and applicable.
Truly a gift that will appeal to all teachers, especially those in the public schools, it is perfect for helping teachers relax and relieve stress at the end of a hard day, and its low price makes it affordable if you have more than one teacher to buy for this Teacher Appreciation Day.
Instead of getting your favorite teacher a bland gift card, why not shower her with a relaxing eye pillow made with real lavender? Tucked inside of this beautiful eye pillow, which comes in nine different colors, is real lavender and flaxseed, allowing her to instantly relax while enjoying the pillow's soft silky feel. The pillow can be used either warm or cold, and its just-right pressure allows for a blissful experience every time it's used.
If you want a truly unique idea for showing a teacher how much you care, this is it.
Let's face it, all teachers need paper and pens, so while you're reviewing all of the teacher appreciation ideas out there, consider giving her a notepad and pen set that is perfect for jotting down notes any time. Complete with a black pen tied in an attractive red ribbon, the paper says "Teacher's Notes" at the top and is gift-ready, so all you have to do is hand the set to your favorite teacher.
This is a great gift to give any teacher not just on teacher appreciation day, but any other time of the year as well. It is both fun and practical, and any teacher would be happy to have it.
This handy little device is perfect for all teachers because it can make using tablets and cell phones a lot easier, and it even comes with the saying "Queen of the Classroom" written across the top. When you're shopping for the perfect teacher's gift, don't forget that teachers love their cell phones and tablets just as much as anyone else, so this is the perfect gift for any teacher on your list.
This is also a collapsible grip device that makes it super-easy to take group shots, watch videos, or take selfies, making it a very valuable gift for both teachers and students alike.
So, just when is teacher appreciation week? In 2020, that week falls May 4 through May 8, but just because it falls near the end of the school year doesn't mean you should wait until the last minute to find the perfect teacher's gift. If you want a gift that is practical, but unique, this colorful keychain is just right. Adorned with the phrase, "thank you for helping me grow and learn," it has a bright-red apple highlighted with a green leaf, making it eye-catching as well as useful.
Let's face it, everyone needs a keychain, and this gorgeous keychain will definitely show your favorite teacher how much you appreciate them. In addition, its low price means you can buy more than one for all of the teachers you love.
The perfect gift for any teacher you want to honor during Teacher Appreciation Week 2020, the solid-black cup has a bright-red apple on it with the words "#1 Teacher" sprinkled across it, and it comes complete with a pad of paper and a black pen wrapped in a lovely white ribbon. Best of all, the teacher can use the cup after the pad and pen are both gone, making it one gift that will last a long time.
Designed specifically for teachers of all grade levels, this gift is both attractive and very practical, which means your special teacher is going to love it.
Shaped like the top part of a wine glass, this teal-colored cup has the words "teacher's sippy cup" printed in white letters and holds a full 12 oz. of your teacher's favorite drink. It even comes with a clear press-on lid to make it easier to store away when it's not being used, and it is made with unbreakable stainless steel both inside and out.
Sturdy and practical, not to mention fun, this is one gift your favorite teacher will always appreciate, both in and out of the classroom.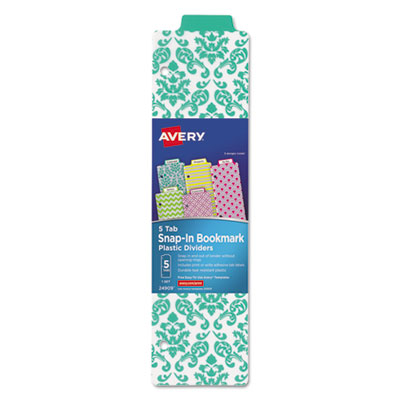 When you want to honor that special teacher during PTA Teacher Appreciation Week, a bookmark is the perfect gift. After all, what teacher doesn't love to read? Having lots of books means needing lots of bookmarks, and these bookmarks come in nine different designs so that you can choose one for each of the teachers on your list. 
The sayings include things such as "a good teacher is hard to find and impossible to forget," and "the influence of a good teacher can never be erased," so you can easily find one that sums up perfectly the feelings you have for that special teacher.
Any national teacher day or week can be made even brighter for that special teacher with a journal that helps him or her relieve anxiety and stress, which all teachers have. Entitled "Cultivating Calm: An Anxiety Journal," the book isn't just for scribbling in, but also comes complete with a number of exercises that the user can complete to get rid of stress and negative feelings. 
With strategies, writing prompts, and even meditations, this is an invaluable book that people will both love and learn from, and it even includes things that can cause stress in a person's life, such as clutter, finances, and certain social situations, and helps you learn to deal with them properly.
If you need more than a few gifts for the teachers in your child's life, this set is just what you're looking for. These 6" x 9" bags are perfect for storing makeup, pencils, cell phones, or anything else that people want with them when they leave the house. They each say "best teacher ever" and come in an off-white color with brightly colored letters and designs on them. 
The set of eight bags makes them perfect for teachers, aides, and even principals, and they are also strong bags that are made to last and come with a durable zipper that secures everything inside properly every time.
A Hand Written Note
If you're on a budget or don't know what to get for your teacher, you can't go wrong with a handwritten letter or note with a personal message about how much you appreciate your teacher. Mention a specific thing your teacher has done to make your classroom experience more enjoyable and you can really brighten your teacher's day. Sometimes it's really the thought that counts, so as long as you remember to give a heartfelt thankyou to your teacher, they will know they are appreciated.