Dell Releases Latitude 2100 Netbook for Education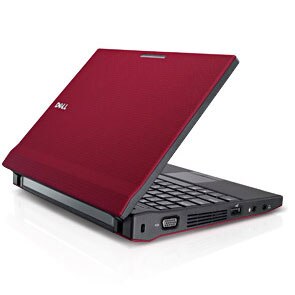 Last week on May 18, Dell revealed its new
Latitude 2100 netbook
, which has been designed specifically for the needs of teachers, parents, and K-12 students. Weighing in at less than three pounds, the Latitude 2100 netbook offers many school-friendly features, including an optional touch screen for younger students who might have a difficult time using a mouse or keyboard. Perhaps the most interesting feature on Dell's new netbook is the network activity light, which allows classroom instructors to monitor network use and identify those students who might be browsing the Web.
In addition to these innovative components, the Latitude 2100 comes with an Intel Atom processor and the choice of a three-cell or six-cell battery. In fact, consumers will have many options available to them. The netbook comes with a choice of three operating systems (
Windows Vista
, Windows XP, or Linux Ubuntu) plus two different kinds of internal drives (a standard hard drive or a solid-state drive).
Other noteworthy features include a tougher, more durable exterior that can handle the bumps and bruises often inflicted by young students; a small 10.1-inch screen that won't take up much room in a crowded workspace; and a personalized window on the back of the PC where students' names or school logos can be displayed. The Latitude 2100 is also equipped with a wireless communication suite that allows for more productive school days filled with exploration and teamwork.
Inspired by education in general,
Dell
has created this new netbook in the hopes of giving students the tools they need to thrive in the digital world. The Latitude 2100 is the ideal solution to enhancing student interaction and assessment. This latest Dell system is available in stores now with a starting price of $369.