Possible Family Pack for Windows 7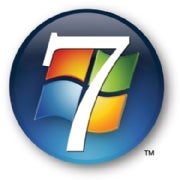 According to recent reports, Microsoft will offer consumers a "Family Pack" edition of
Windows 7
, which will include a shared license for three computers in one household. The following clause will allegedly appear in the license details of the Family Pack for Windows 7:
"
If you are a 'Qualified Family Pack User,' you may install one copy of the software marked as 'Family Pack' on three computers in your household for use by people who reside there. Those computers are the licensed computers and are subject to these licensing terms
."
On the other hand, retail copies of Windows 7 Home Premium include this agreement:
"
One Copy per Customer. Except as allowed in Section (2), you may install one copy of the software on one computer. That computer is the 'licensed computer.
'"
So what are the system requirements for Windows 7? Generally speaking,
laptops
and
desktop computers
will need the following features in order to run Microsoft's latest product:
• 1 GB RAM (32-bit) or 2 GB RAM (64-bit)
• 1GHz or faster processor (32-bit or 64-bit)
• DirectX graphics device with WDDM 1.0 or higher drive
• 16 GB available hard disk space (32-bit) or 20 GB hard disk space (64-bit)
In 2007, Microsoft offered a two-license Family Pack for
Windows Vista
Home Premium, which was retailed at $159. However, the company has refused to confirm or deny rumors about an upcoming Family Pack for Windows 7.
Experts predict a $189 price tag, since it would undercut Apple's multi-license bundle by ten dollars. Of course, there's no real way for Microsoft to prevent widespread abuse, such as business users three single students splitting the cost three ways.
The official release of Windows 7 is set for October 22 of this year, but you can still pre-order the software for a discount price through July 11.